Prepare to Indulge
The Neathery Estate offers unparalleled all inclusive amenities for you to enjoy during your stay.
Salt water pool
Our private salt water pool is sure to be just what you need to relax and refresh. Available spring, summer, and fall, the pool is surrounded by colorful flowers and foliage. With beach access, you can recharge your vitamin D, while staying cool in the water. Oversized beach towels and robes are provided, for a true resort experience. Fresh lemonade, tea, and water are provided under our back covered porch for you to stay refreshed.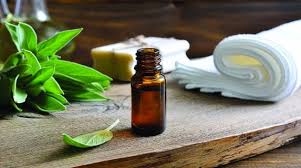 ORGANIC SPA PRODUCTS
We selected Pharmacopia as they are a pioneer in natural and organic personal care. Each suite is stocked with shampoo, conditioner, body wash and bath salts. They are luscious formulations, using potent anti-oxidants, therapeutic plant extracts and essential oils with no parabens, petro-chemicals, phthalates, sulfates, or synthetic colors. All products are vegan and cruelty-free.
TECHNOLOGY
Oh yes, we have you covered. Each suite has a 4k flat screen TV, with Netflix, Hulu, and Hulu Live. Never miss a game, plan to binge your favorite series, or chill and finally get to watch that movie you never have time for. The main 1st floor living room also has the same set up, perfect if you are renting the whole house, and want to sit downstairs to watch TV with the crew. We also have DVD players in the suites, with a small selection of fun movies in your suite. Feel free to bring DVD's as well. We have incredible Wifi throughout The Estate and around the pool for your enjoyment.
living room
Our living room is a great place to start your evening. Our bar provides vintage and antique glassware to make a perfectly fitting cocktail, as you indulge in the beauties of the Historic District. The 4k TV makes the room the ultimate meeting place for friends and family staying with us.
breakfast is served
Encapsulated by plants and fountains, the conservatory is designed to invoke a deep relaxation. Plants filter the air, starting your day refreshed and encouraging peace within. Enjoy a multi-course, seasonal, chef choice breakfast in the mornings, extending your much needed time off. Let us know any dietary restrictions or dislikes when you make your reservation, and we will confirm those the day you check-in. Breakfast is traditionally served between 9:30-10:30 am, allowing you to ease into your morning. If you are on a set schedule and need a different time, just let us know.